Why Dental Cleanings & Exams Are Important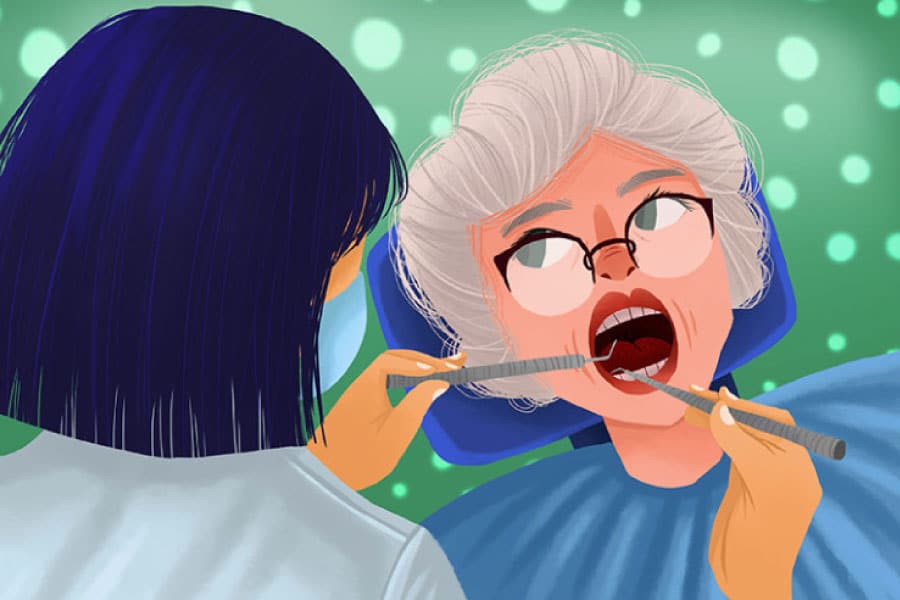 Life gets busy, so it's easy to forget things like scheduling a dentist's appointment every six months. If you don't have any major oral health problems, you may wonder if it is still important to come in for a regular cleaning and exam. The answer is, "Yes it is!" and here are three main reasons.
Cleanings & Exams Prevent Tooth Decay
Cavities are a very common problem. To prevent them, you do most of the work at home by brushing and flossing every morning and evening. However, professional cleanings and exams are necessary, too. With special tools, we remove hardened plaque (known as tartar) from your teeth, which is something you can't do at home. We also identify teeth that are at a higher risk of decay, so you can improve your brushing/flossing and prevent a cavity from forming.
We Diagnose Gum Disease
Many people get gum disease at some point in their lives. In its early stage when it is known as gingivitis you might not experience symptoms. When you keep up with regular check-ups, we diagnose and reverse gum disease before it starts bothering you. Most of the time, all you need to do is improve your oral hygiene at home. If the gum disease is more advanced, a deep cleaning gets your oral health back on track.
Cleanings & Exams Catch Other Problems, Too
Cavities and gum disease aren't the only issues a dentist can identify. During every exam, we always check for signs of oral cancer. That includes things like swelling, mouth sores that won't heal, lumps, and red or white patches. If we find anything unusual, we'll let you know what we recommend next.
Preventive Dentistry at North Richland Hills Dentistry
Keeping up with cleanings and exams is an essential part of good health. Our goal is to keep your smile healthy by preventing stressful and more expensive oral health problems. Even if you have great habits at home, we recommend visits to our office every six months. Have questions or want to schedule a cleaning and exam with Dr. Desai and our team? Please contact us today.
Image by Authority Dental under CC 2.0
Recent Posts
Contact Us
North Richland Hills Dentistry
4913 Rufe Snow Dr., Ste. 104
North Richland Hills, TX 76180
Monday | 7:30am - 4pm
Tuesday | 7:30am - 4pm
Wednesday | 7:30am - 4pm
Thursday | 7:30am - 4pm
Friday | 7:30am - 12pm
Saturday | Closed
Sunday | Closed