What Is TMJ Therapy?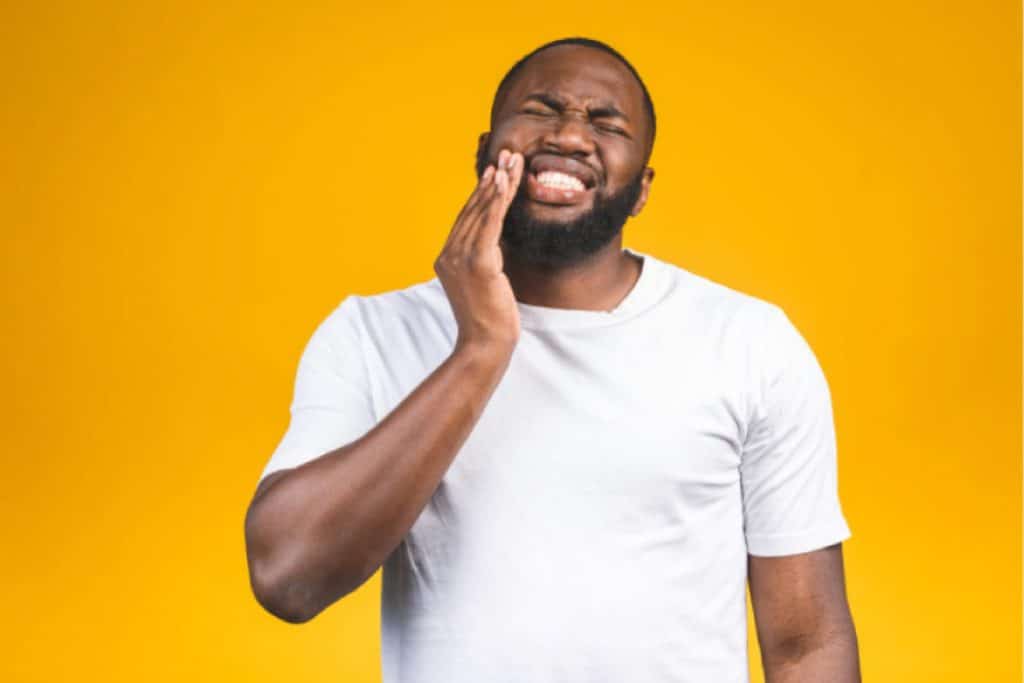 Around 12% of people in the United States have a TMJ disorder. If you're experiencing symptoms like jaw pain, a clicking sound when you open your mouth, or difficulty moving your jaw, you may be part of that group! Luckily, we offer therapy that can help.
What Is TMJ?
"TMJ" is an abbreviation for the temporomandibular joint. You have two of these joints connecting both sides of your jawbone to your skull. You use them to chew, talk, yawn, and so on. If either of the TMJ joints gets hurt or tenses up, all these activities are affected. It's often hard to figure out why someone has a TMJ disorder, but causes can include an injury, arthritis, teeth-grinding, autoimmune diseases, dental surgery, or an infection.
What Is TMJ Therapy?
Dentists can offer relief to patients with TMJ. We'll teach you exercises that stretch your muscles and release tension in your jaw. Therapy may also involve a custom mouthguard. Mouthguards protect your teeth from clenching, grinding, and other damage. They're usually worn at night, but we may recommend wearing one during the day, too.
How Do You Know If You Have a TMJ Disorder?
Wondering if you have TMJ and need therapy? Common signs include:
Clicking and popping in your jaw
Pain in your jaw, ear, and face
Frequent headaches
Difficulty opening your mouth
Worn-down teeth (from grinding)
Anyone can develop TMJ disorders, but research shows women tend to get it more than men. You're also more likely to have issues if you clench your jaw or grind your teeth when you're stressed.
TMJ Therapy at North Richland Hills Dentistry in North Richland Hills, Texas
While we may not know what causes a TMJ disorder in every case, TMJ therapy can ease your jaw pain and give you better jaw movement! No matter how mild or severe your TMJ is, Dr. Desai and the team are ready to offer the most effective treatments. If you have any questions or want to schedule an appointment, please get in touch today!
Recent Posts
Contact Us
North Richland Hills Dentistry
4913 Rufe Snow Dr., Ste. 104
North Richland Hills, TX 76180
Monday | 7:30am - 4pm
Tuesday | 7:30am - 4pm
Wednesday | 7:30am - 4pm
Thursday | 7:30am - 4pm
Friday | Closed
Saturday | Closed
Sunday | Closed