Ways Smoking Destroys Your Teeth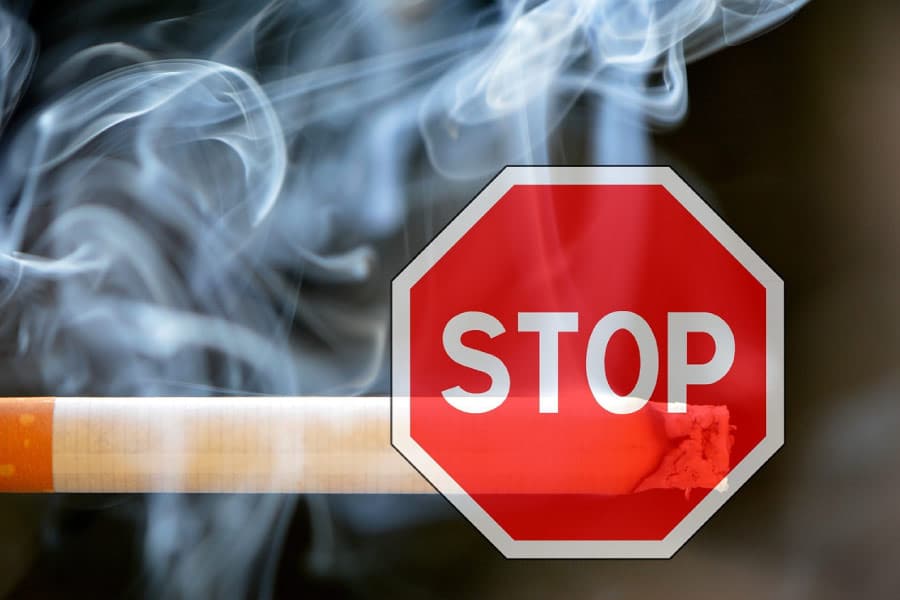 The dangerous effects of smoking and tobacco are widely known, yet millions of Americans smoke or use tobacco products regularly. In this blog post, we'll explore some of the ways smoking destroys your teeth, and how you can take steps to improve your oral health.
Why You Want to Quit Smoking
Dry mouth occurs when you do not produce enough saliva. This causes bacteria to grow at a more rapid rate and accelerates tooth decay. It also contributes to bad breath. Saliva washes away plaque and food particles from the surface of your teeth to prevent cavities and keep your teeth protected between the times you brush and floss.
Smoking Prevents Blood Flow
Tobacco restricts the amount of blood flow in your body. This means that it takes even longer for your gums to heal should they be injured, bleeding, or swollen. Given that the latter two symptoms are telltale signs of gum disease, it's clear smoking exacerbates this disease. Gum disease can lead to tooth loss if it isn't treated.
Smoking Stains Your Teeth
Cigarettes contain nicotine, which, when combined with oxygen, can produce a yellow/brown color that appears on the surface of your teeth. A temporary solution to stained teeth is professional teeth whitening. Stains will return however if smoking continues.
Tobacco Increases Your Risk of Oral Cancer
Smoking increases your risk of many cancers in general. Because tobacco products come in contact with your mouth, the likelihood of developing oral cancer is significantly increased when you consume them regularly. This includes chewing tobacco as well as cigarettes.
Maintaining a Healthy Smile
One of the most important ways you can maintain a healthy smile is to stop smoking or to not take it up in the first place. Smoking is an addictive habit, so quitting is much easier said than done. But the sooner you do it, the sooner you'll see improvements in your oral and overall health. Apart from not smoking, brushing and flossing your teeth twice a day, maintaining a healthy, balanced diet, and seeing a dentist twice a year for routine cleanings and exams is the best way to ensure your teeth are healthy, strong, and bright.
Comprehensive, Affordable Dentistry in North Richland Hills, TX
If you are seeking preventive, cosmetic, or restorative dental treatments, North Richland Hills Dentistry has got you covered. No matter what type of treatment you need, we will work with you to develop a flexible financial plan that fits your budget. Call us or schedule an appointment online to get started!
Recent Posts
Contact Us
North Richland Hills Dentistry
4913 Rufe Snow Dr., Ste. 104
North Richland Hills, TX 76180
Monday | 7:30am - 4pm
Tuesday | 7:30am - 4pm
Wednesday | 7:30am - 4pm
Thursday | 7:30am - 4pm
Friday | Closed
Saturday | Closed
Sunday | Closed