What Are the Best Tooth Replacement Options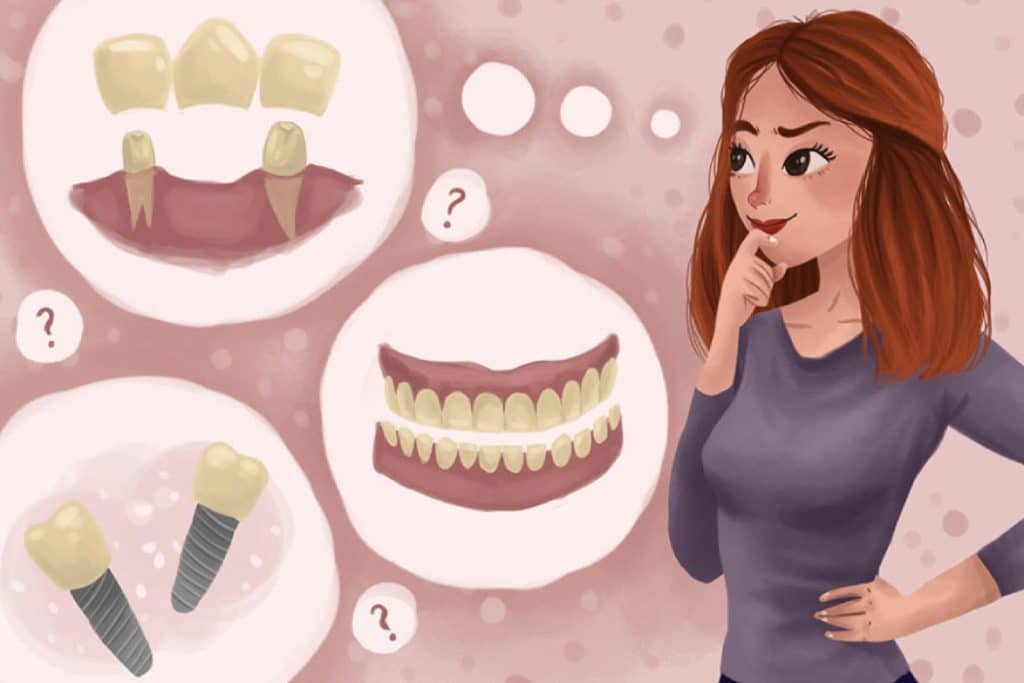 If you're missing a tooth, there's no reason to fret about the future of your smile. Modern dental technology has made it possible for us to offer natural, comfortable tooth replacement options that will make you forget that your replacement is not the real thing. What's the best tooth replacement option for your smile? Read on as we highlight the transformative restorative procedures offered here at North Richland Hills Dentistry.
Fixed Dental Bridges
When you're missing one or more teeth, bridges are a great restoration option to turn to. A bridge will be used to provide false teeth to fill the gap left by the missing teeth. The bridge is held in a permanent place by dental crowns on either side of the gap.
Dentures
Dentures are often portrayed badly in cartoons and other popular culture, but today's dentures are much improved from what they once were. When considering dentures, you'll have the choice between full or partial dentures depending on how many teeth you're missing. It's possible to replace a section or even an entire arch of teeth. Unlike a fixed bridge, partial dentures are removable just like their full counterpart.
Dental Implants
Implants are different from the two options stated above. They replace the entire root of the tooth. The implant itself is a titanium post that is surgically placed in the jaw and fuses with the bone as it heals. This creates a sturdy base for the realistic false tooth to be placed on. Implants create a sturdy, natural replacement and help to preserve the integrity of the jaw bone. Implants can also be used as a base to support your dentures.
Restorative Dentistry in North Richland Hills, TX
Ready to get on the road to tooth replacement? Your first stop is a consultation here at North Richland Hills Dentistry. Call our office or visit our website today to request your visit.
Image by Authority Dental under CC 2.0
Recent Posts
Contact Us
North Richland Hills Dentistry
4913 Rufe Snow Dr., Ste. 104
North Richland Hills, TX 76180
Monday | 7:30am - 4pm
Tuesday | 7:30am - 4pm
Wednesday | 7:30am - 4pm
Thursday | 7:30am - 4pm
Friday | Closed
Saturday | Closed
Sunday | Closed