Keeping Invisalign Clear Aligners Clean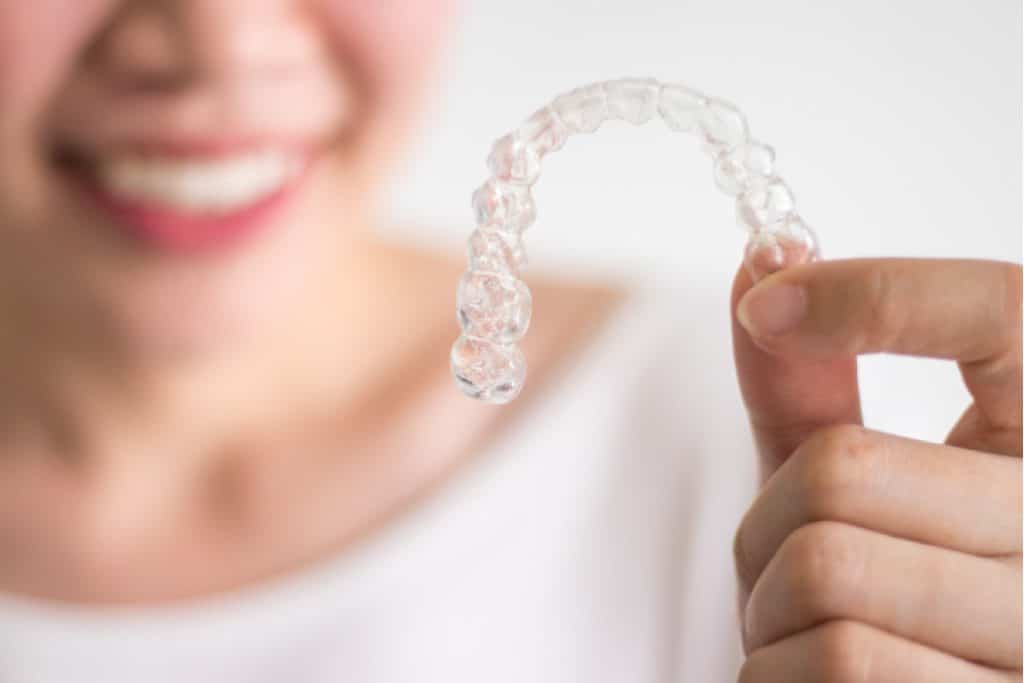 For years, you would need to get metal braces if you wanted a straighter smile. Now, we use Invisalign® clear aligners for many cases! There are some differences between braces and Invisalign®, including the fact that clear aligners are removed for cleaning. How do you keep them in good shape? Here are some tips:
Rinse Your Aligners Every Time You Take Them Out
You remove Invisalign clear aligners every time you eat or drink something that's not water. We recommend taking the opportunity to rinse your Invisalign. The dried spit and plaque on the clear aligners attract bacteria, so rinsing them throughout the day keeps them cleaner.
Soak Your Invisalign When You're Not Wearing Them
Rinsing isn't the only thing you should do when you're not wearing your aligners. They should be protected from germs in the air, so they should ideally go into their tray with a soaking solution. You can use denture cleaner or the official Invisalign cleaning crystals. Rinse off the aligners before you put them back in your mouth.
Brush Your Teeth Before You Put Your Aligners Back In
You don't want to wear clean aligners on unbrushed teeth. Food will get smashed right against your teeth. After eating, always brush before putting your Invisalign back in.
Clean Your Aligners With a Toothbrush
You should clean your aligners with a toothbrush and clear antibacterial soap twice a day. While you brush your teeth is a great time for this routine. Why clear soap? Colored soaps can tint the color of the plastic. Toothpaste is too abrasive.
Don't Use Hot Water
Whether you're rinsing or cleaning your Invisalign, never use hot water. Hot water can warp the shape of the plastic. Even a slight change in their fit can affect how well the aligners work.
Invisalign at North Richland Hills Dentistry
At our North Richland Hills office, Dr. Desai and the team are committed to high-quality dental care. Invisalign clear aligners are a great alternative to braces and work for a variety of alignment issues. Because they're removable, it's easier to keep both your teeth and the aligners clean during your treatment. Interested in learning more about Invisalign? Please contact us today!
Recent Posts
Contact Us
North Richland Hills Dentistry
4913 Rufe Snow Dr., Ste. 104
North Richland Hills, TX 76180
Monday | 7:30am - 4pm
Tuesday | 7:30am - 4pm
Wednesday | 7:30am - 4pm
Thursday | 7:30am - 4pm
Friday | 7:30am - 12pm
Saturday | Closed
Sunday | Closed