Is a Root Canal Painful?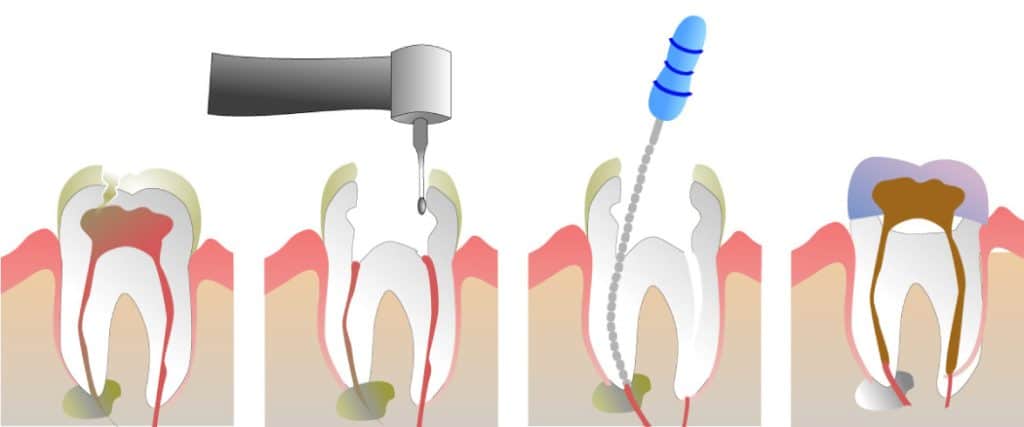 Somehow over the years, root canals have become one of the most dreaded dental procedures, if not the most dreaded. We're here to say that's really not such a fair assessment. Root canal treatments are a widely common procedure, basically as routine as a normal dental filling. Despite that, many patients live in fear that getting one is going to be a painful experience. North Richland Hills Dentistry is here to quell your worries and reassure you that there's nothing to worry about when it comes to root canal treatment.
Separating Fact From Fiction
Let's set the record straight: Root canals should not be painful. Maybe back in the very early days of dentistry there were some issues with patient comfort during the procedure, but thankfully those times are far behind us. The fact of the matter is that a root canal is used as a remedy when someone is experiencing dental pain due to a severe infection. What really hurts is not the root canal treatment itself, but the condition you're already experiencing if you're in need of a root canal.
More About Root Canals
During a root canal treatment, a local anesthetic will be applied to numb the area. For those who think they need more aid easing their worries or staying comfortable in the dental chair, there are sedation options like nitrous oxide (laughing gas) that can be used too. Our dentist will carefully remove the infected pulp, flush and seal the area to prevent further infection, and strengthen the tooth with a filling or crown. Two more positive facts: You get to keep your tooth and you're free of pain!
Your Root Canal Dentist in North Richland Hills
We understand that even with all of this information, you may still feel hesitant about getting a root canal. That's why it's so important to get the treatment done at a place you can trust to put your health, safety, and comfort first. At North Richland Hills Dentistry, we provide root canal therapy in a calm environment with a gentle touch. We also have different dental sedation options available to help ease any dental anxieties you might have during the procedure. Please don't hesitate to contact us for more information or to book an appointment.
Recent Posts
Contact Us
North Richland Hills Dentistry
4913 Rufe Snow Dr., Ste. 104
North Richland Hills, TX 76180
Monday | 7:30am - 4pm
Tuesday | 7:30am - 4pm
Wednesday | 7:30am - 4pm
Thursday | 7:30am - 4pm
Friday | Closed
Saturday | Closed
Sunday | Closed