Bleeding Gums? Here's 3 Tips to Help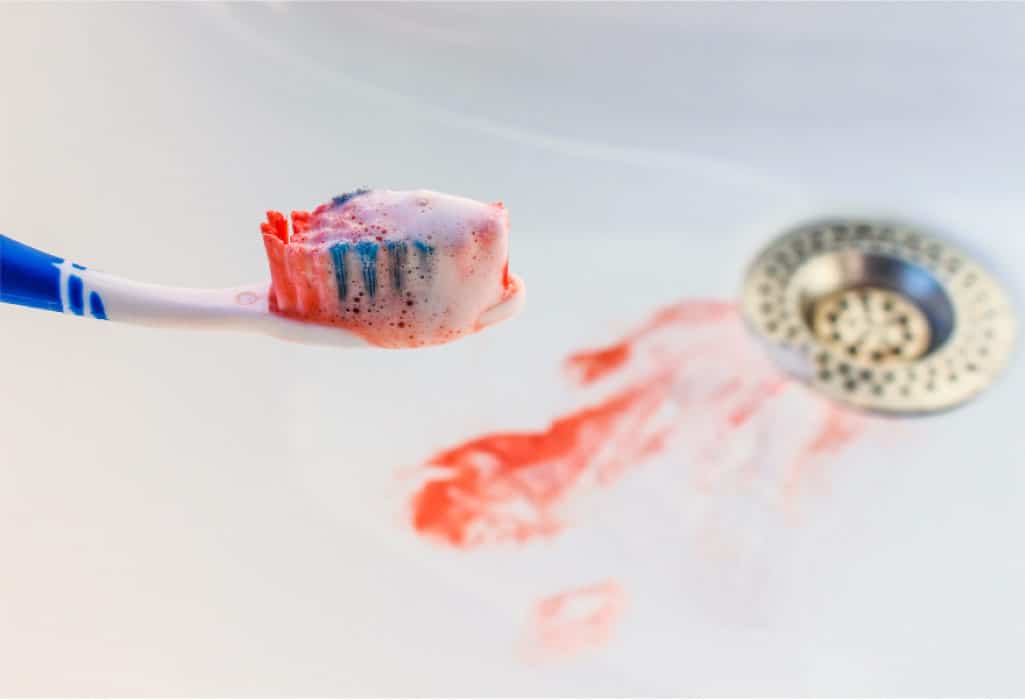 Let's just put it out there: Healthy gums should not bleed. If your gums are bleeding, that could be a sign of bad oral hygiene, or it could mean something even more serious like gum disease. Since bleeding gums can be a symptom of a wide range of dental issues, what it takes to treat them can vary. That being said, here are three general tips to get your gum health under control and help stop the bleeding.
1. Reassess Your Dental Routine
Do you often find yourself skipping brushing your teeth in the morning or night? If your gums are bleeding whenever you do clean your teeth, it could be because you're not brushing them frequently enough and it's giving time for plaque and tartar to build up. Make sure you stick to a routine of brushing at least twice a day, and definitely don't forget to floss!
2. Change Your Dental Tools
Another reason your gums may be bleeding is because you're using a toothbrush with too hard of bristles that are actually aggravating your gums. Even if you're trying to brush away food debris and bad bacteria, you should still be gentle so as not to cause damage. Soft-bristled toothbrushes are the way to go! Additionally, if traditional dental floss isn't cutting it for you, then you may want to switch to a water flosser so you can probably clean the spaces between your teeth before plaque can settle there.
3. Consult Your General Physician
Sometimes, bleeding gums are a result of another medical condition. For instance, gums may bleed more easily during pregnancy, if you have a certain vitamin or protein deficiency, or if you're taking certain medications. Check with your family doctor to see if there's anything that might be causing bleeding gums as a side effect that can be adjusted.
Visit Us at North Richland Hills Dentistry for Help with Bleeding Gums
If you've tried all of the tips we've just mentioned and you're still dealing with bleeding gums, then we recommend booking an appointment at your dentist's office as soon as possible. You don't want the problem to get worse, and the sooner you figure out what's causing the bleeding, the sooner you can get it treated. Contact North Richland Hills Dentistry today to set up your visit or schedule an appointment online!
Recent Posts
Contact Us
North Richland Hills Dentistry
4913 Rufe Snow Dr., Ste. 104
North Richland Hills, TX 76180
Monday | 7:30am - 4pm
Tuesday | 7:30am - 4pm
Wednesday | 7:30am - 4pm
Thursday | 7:30am - 4pm
Friday | 7:30am - 12pm
Saturday | Closed
Sunday | Closed